Subscribe
Stay updated with our newsletter
Riding Precautions Every Rider Should Know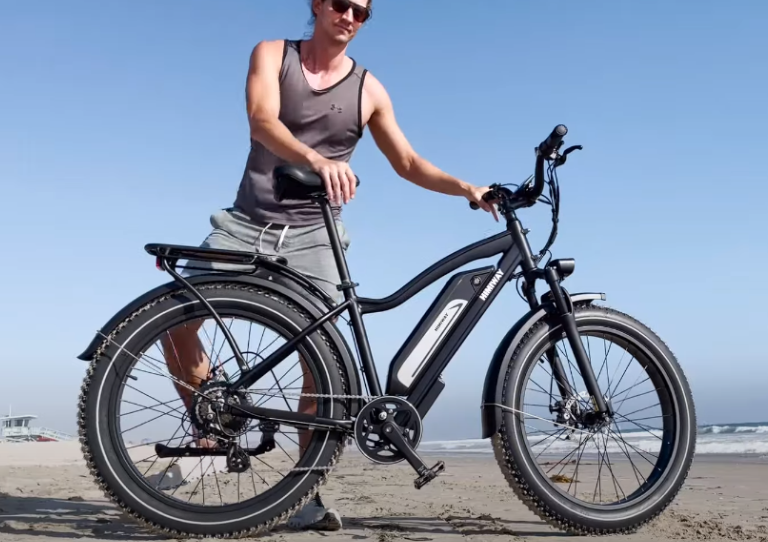 Here are some electric bike riding precautions that every rider should know while riding an electric bike during springtime. Have a look:
Dress for Safety
Wear bright and reflective clothing to improve your visibility to drivers. Unfortunately, spring weather can be unpredictable, therefore, you have to dress appropriately to keep yourself visible and safe while riding.
Be Alert
Several potential hazards, like potholes and wet, slippery surfaces, are common on the road during the springtime. So be aware of your surroundings to keep yourself safe and secure.
Follow Traffic Rules
Always obey all the traffic signals and proper bike lanes to prevent any kind of risk. Every road has specific bike lanes, so riding in the proper lanes will cause no safety concerns. Also, every state has several traffic rules, so be sure to be aware of those roles.
By following these simple riding precautions, you can have a safe and enjoyable experience on your electric bike in the spring. Remember
Emergency Preparation: Essential Emergency Preparation Tips
You may own a Himiway e-bike, known for making the best fat tire electric bike. But when you're riding your electric bike in the springtime, any unexpected events can happen. Therefore, it's essential to be prepared. Here are some tips for emergency preparation:
Carry Essential Tools and Supplies
Always bring along essential tools and supplies such as spare tubes, tire pumps, and water. These items can help you handle common emergencies and stay hydrated during your ride.
Know How to Change a Flat Tire
Getting a flat tire is a common issue while biking and a flat tire issue can happen at any time. In that case, knowing how to change a flat tire can be helpful so that you can fix it at any time.
Stay Alert and Aware
Always be mindful of your surroundings and potential road dangers, including as vehicles, people, and debris. If required, be ready to respond immediately.
Following these tips will help you be prepared for any possible spring e-bike emergencies.
Images provided by: depositphotos.com
Conclusion
Spring is a great time for outdoor activities, including e-bike riding. However, it's critical to take safety seriously to have an enjoyable and injury-free time while riding.
Before riding, check your bike's tires, brakes, and battery. Also, wear the appropriate safety gear, including a helmet, gloves, and eye protection, and observe other riding safety procedures including adhering to traffic laws, dressing safely, and remaining attentive.
Ensuring all of them will be good enough to provide a great and safe electric bike riding experience in the springtime.