Hot Springs, NC
315 Bridge Street P.O. Box 428 Hot Springs, NC 28743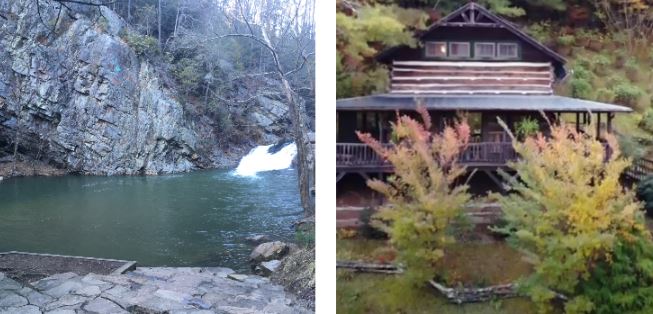 The warm mineral water streaming easily from below the earth's surface in Hot Springs, North Carolina is exciting. Fantastic you might even say? It is, and it is the warm spring water that has been here for many many years. Water travels up through the hot rocks, gathering so much minerals prior to escaping to the surface that you might be able to comprehend. These waters are mineral rich and will sooth you from the moment you try them.
Hot Springs Resort & Spa
The Hot Springs Resort & Spa includes modern-day designed Jacuzzis, placed outside along the French Road River and the banks of Spring Creek. The tubs are provided with a constant circulation of hot natural mineral water. There are state licensed and certified massage therapists to finish off your soaks.
Throughout the roadway is the Hot Springs Campground including 8 primitive outdoor camping cabins, 9 freshly constructed luxurious cabins, 100+ camping tent sites, and 34 complete Recreational Vehicle hookups. The accommodations likewise consist of 6 luxurious suites, a cabin and villa with personal hot mineral water tub.
Things to do in HOT SPRINGS, NC
There are so many things to do while in Hot Springs, NC. Here are some of the most popular things to do while you visit.
HORSEBACK RIDING

You will take a one hour drive on a beautiful trail. You will get to enjoy scenic views and a comfortable ride.

| Type of ride | Cost |
| --- | --- |
| One Hour Ride | $55 |
| Two Hour Ride | $85 |
| Three Hour Ride | $110 |
| Four Hour Ride | $160 |
| Children Under 6 | Ride for half price with an adult |
| Gem Mine | $30 per day |

The Little Pine Gem Mine

Whenever you visit the Gem Mine, you will get to go on a 2, 3, or 4 hour ride which includes a visit to the mine, possibly a picnic, and also dig for garnets.

Whitewater Rafting

You are able to enjoy an exciting whitewater rafting experience, or select to do a much calmer water float journey. Both journeys start and end extremely near Asheville, NC. These trips will both take you in or through the center of the stunning and beautiful French Broad River valley. It's the ideal method to go out in nature and delight in the heavenly Ridge mountains of the Western North Carolina.

Hiking

You will have the option of choosing from many different trails to hike while in Hot Springs, NC. Here are some of the trails that are available.

Laurel River Trail

This trail will carry you through private property so make sure you stay on the trail to give landowners privacy. The hike is 3.6 miles one-way; and is good for all skill levels. This means that you can bring your whole family to enjoy.

Roundtop Ridge Trail

This is a difficult trail and lastsfor 14.1 miles.

Pump Gap Loop Trail

Can you handle a 2.4 mil hike, that's how long this trail is and it a difficulty level of moderate to difficult.

Lover's Leap Trail and Appalachian Trail Loop

This trail is 1.6 miles long and has a difficulty level of moderate.
Subscribe
Stay updated with our newsletter
Conclusion
There are so many things for you to do here. Whether you want to enjoy the pools or take a hike on the many different trails that are offered. Plan a weekend getaway here and take the whole family. Below you will find 2 other springs you can visit.