Camping In A Honda Odyssey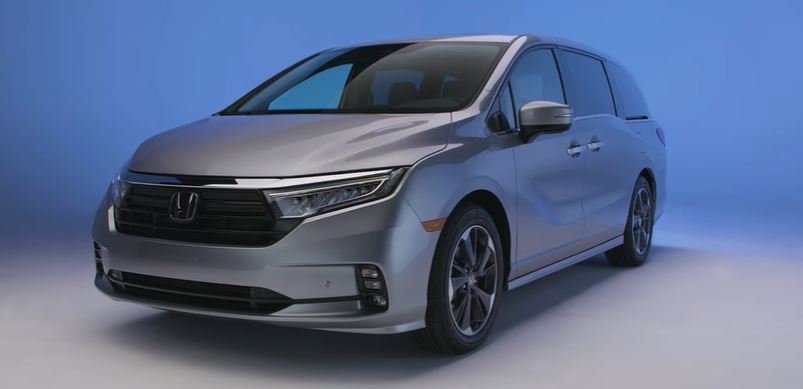 The Honda Odyssey is one of the most reliable minivans for camping and travel. Honda makes some of the best minivans on the market. Not only is it reliable but because of the popularity of this model, if you're on the road and need a mechanic, parts are easy to find and quite affordable.
Interior Space
The interior space is perfect for setting up either a sleep system or platform. The seats will definitely have to be removed if you are planning on fully building this type of vehicle out. With the seats removed, you will have all the space you need for a family of 3 or less.
Plenty Of Storage Space And Extended Length
The Honda Odyssey is a little longer than some other models on the market. For example, it is a foot longer than a Toyota Sienna and more than three feet longer than a Ford Transit Connect. This makes for great interior space that can be used as storage or to lay out all your camping gear if you're going solo.
Long-Lasting And Reliable
Honda's are known for their long-lasting quality and dependability which makes them perfect for travel and camping trips. In years past, there have been some issues with recalls but those have been repaired quickly and thoroughly by Honda's warranty department so do not be afraid to consider this minivan.
Easy To Fix And Maintain
Because so many people are familiar with Honda's, whether it is the mechanics at your local auto shop or just do-it-yourselfers that have upgraded certain parts themselves, finding replacement parts if needed isn't difficult and they are often cheaper than other brands which can mean a savings when working to fix up your used minivan for camping.
Honda Odyssey Vacuum Cleaner
Certain models of the Honda Odyssey comes equipped with a built-in vacuum cleaner. This makes it easy for you to keep your van clean while you are on the road, especially after a day of camping when there may be dirt and grime from the ground in and out of your vehicle. If your kids get crumbs all over the floor, you can vacuum them up without having to stop at a gas station and use their vacuums or sitting in the front seat using your own.
Safety in the Honda Odyssey
Newer models of this van have many new technology that make it even safer on the road. The 2014 model comes with a built-in back-up camera, providing you with eyes in the back of your head while you are backing up, especially when towing camping equipment or trailers. This is extremely helpful when you are whipping around sharp curves.
The Honda Odyssey has been rated as one of the highest quality minivans that company provides to consumers today. There is never any question about its reliability and durability on long journeys, whether they are for work or play. They also provide ultimate comfort for both yourself and your family members while out on the open roads without having to worry about parts breaking down or not being able to get them replaced easily.
That Awesome Cool Box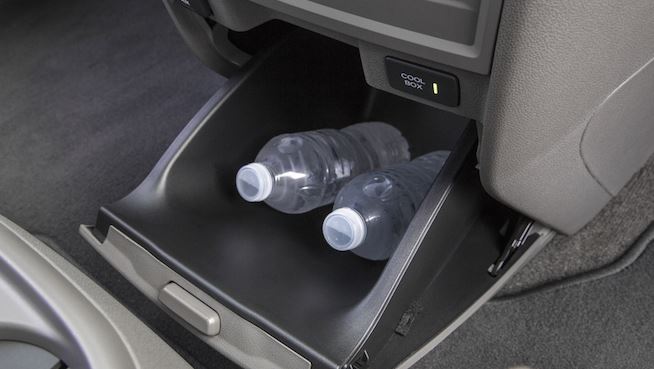 The cool box that comes with these vans are great for road trips and camping. You can fit plenty of food, drinks, or anything else you might need to bring on your trip. It's great for small items cool while on the road. It works by circulating air from the AC unit over whichever item you decide to store in this location.
Important outlet/outlets
There is a AC outlet available in both the passenger and driver seats. You can utilize these to power your gear when on the go for extended periods of time. It's important that you do not try to push too many watts or anything else through this outlet because it will cause overload, potentially causing a fire hazard.
The Third Row
Extra leg room provided by third row seating will make traveling with kids a breeze.
With the second row of seats folded flat, you will have access to over 80 cubic feet of storage space. This is more than enough space for your luggage and camping equipment. Just make sure you pick up some tie downs before you leave home or buy them at a local hardware store when you are on the road if you need more security for your cargo during transport. If it seems like too much work, just put everything in big Ziploc bags to keep it dry and clean until you return home again.
Pros
Spacious van that allows camping and sleep systems on the floor.
Plenty of storage space and extended length.
Long-lasting and reliable, easy to fix and maintain.
Good gas mileage
Great maneuverability
Easy to park and drive
Can come with a backup camera option in newer models.
Cons
Seats must be removed for full build out
Lots of rear blind spots if you have a model without a backup camera.
Second row seats have little leg room when third row option is utilized.
Gas mileage isn't the best in it's class
How to Convert a Honda Odyssey to a Camper
Converting a Honda Odyssey is a job that takes a lot of time and effort. You can use this guide to help you with your build project.
1 inch plywood cut to size
Saw
Drill
Screws
Nails
Hammer
Wood Glue
Utility knife
Step-by-step Guide
Make sure you find a good spot to park
There are straps on the second row that will help you take them off, and the same goes for the third.
Remove seats from first row.
The manual can tell you how to do this. If not, it's simple enough - just remove what you can and leave the heavier parts in place until after installation is complete.
Make sure you have a plan for where you're going to place your platform.
You want this to be as sturdy as possible, so it needs a strong foundation.
If using plywood, simply screw into the frame of the van from underneath.
Use marine-grade plywood for added strength and durability if needed.
Install insulation.
This is especially important if you are cold-natured or planning on camping in extremely humid climates. Spray foam insulation works best because there won't be gaps where heat can escape. Make sure that any area where you will sleep is insulated well enough to keep noise down too.
Build out the sleeping area by putting up a wall between the front seats and back seating area.
Use plywood panels to separate the sleeping area from the rest of the car
Adding a wall will not only give you privacy but also keeps things warmer and quieter.
A cabin curtain can be affixed to this space as well if desired.
Put in some sort of table or countertop where you can cook dinner, place your food for cooking and then eat it once it's done or set up your stove and utensils before going on a hike.
Install storage hooks if needed. It's difficult to find places to hang cooking tools without making holes in the walls, so make sure that everything has a place and is organized neatly when parked and knows what goes with each item.
If you're bringing along a futon or mattress, set it up here. Transform the otherwise wasted space into somewhere to sleep and relax after a day of exploring.
It can also be used for storage if desired. For example, store sleeping bags under the bed when not in use or bring along pillows and blankets that you don't need each night for easy access during your trip.
A wall would make this part of the van unusable but won't stop you from getting creative with what it can do! Use some plywood partitions around an elevated platform bed to keep your items tucked away neatly when driving but accessible when needed so they don't take up too much room in camp or the van.
Subscribe
Stay updated with our newsletter
Conclusion
While there are many different ways to sleep in a car, minivan, or truck, these type of vehicles present an impressive amount of possibilities for use on the road and at camp. Whether you want your vehicle to double as home is up to you but no matter what it takes these DIY ideas can give you something that works for everyone.
If you're looking for the perfect van for camping, look no further than the Honda Odyssey. If you have other necessities that need to be hauled around as well, it can do that too. The great thing about this vehicle is that because it's so popular, you won't have a hard time maintaining or finding a mechanic should something go wrong on your trip.